HOW TO CHOOSE YOUR RING SIZE ?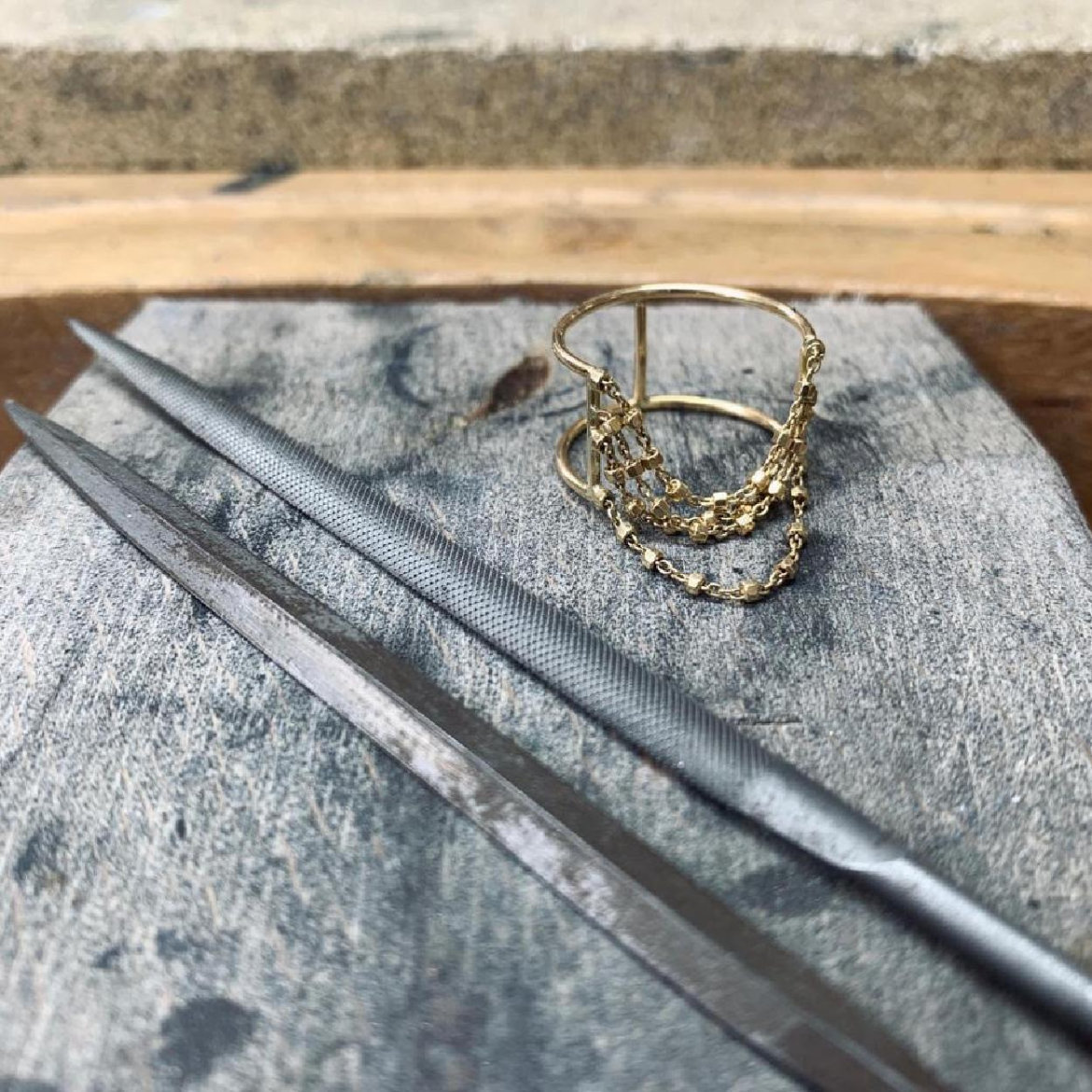 1. Go to a jeweler
The first way to know your ring size is to go to our shop or at a professional jeweler.
To choose the size of the ring, we will use our triboulet (on the left of the photo) to measure one of your rings belonging to you or our ringer (on the right of the photo) to directly measure your finger and make the right choice.
2. Measure your finger at home
As it is not always possible to come to a professional or want to make your purchase online on our E-shop, we offer an easy to use method. You will need a ruler to measure and a ring that you wear on the finger on which you will wear your new ring.
You simply need to measure the inside diameter of the ring by referring to the diagram and the table below. This must be precise because every millimeter is important.
Look at the number in front of the size in millimeters. It's your ring size!
Example: you measure the inside diameter and it is 17.2 mm, this corresponds to a size 54.
If you have any hesitation, it is recommended to take the size just above rather than a smaller size. It's important that the ring does not tighten you and it sometimes happens that we gain or lose a size or a half size during the day.